ANZAAS Victorian Division – Science Talk, by Zoom
All welcome, tell  your friends!

Wednesday 20th October 2021, 6:30 pm
 ————————-
Prof Cameron Simmons

Director of the Institute of Vector-Borne Disease and Director of the Oceania Hub of the World
Mosquito Program, Monash University

"Creating stop signs in mosquitoes: is this the end-game for Dengue?"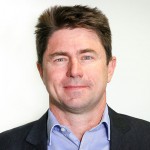 Dengue is a mosquito-borne viral infection, found in tropical and subtropical climates worldwide. Severe dengue is a leading cause of serious illness and death in some Asian and Latin American countries. There is no specific treatment for dengue. Aedes aegypti mosquitoes infected with certain strains of Wolbachia bacteria have reduced potential to transmit dengue and other medically important arboviruses. The World Mosquito Program has been working with communities in 11 countries in the last decade to optimise Wolbachia as a biocontrol tool for dengue control. Prof Simmons will present entomological and epidemiological results, including from a city-wide cluster randomised trial, that indicates Wolbachia introgression delivers large reductions in dengue incidence. He will also talk about the challenges of moving from evidence to national and global recommendations on Wolbachia as a control tool, and baby steps towards a dengue elimination framework.
Professor Simmons is an NHMRC Leadership Fellow and a Fellow of the AAHMS. He leads an international team deploying Wolbachia to stop dengue transmission in the IndoPacific. He has spent 13 years at the Hospital for Tropical Diseases in CMC, Vietnam. It's from seeing dengue patients on a daily basis, that he draws his motivation.
—————
See past talks on Youtube        https://www.youtube.com/channel/UCcf00i6TRfF7JUBzTBSEDUA
—————
We are pleased to acknowledge the support by CSL for the ANZAAS Melbourne science talks series

Further Info:         David Vaux     davidlaurencevaux@gmail.com
https://www.anzaas.org.au/victoria/