ANZAAS Victorian Division – Science Talk, by Zoom
All welcome, tell  your friends!
Wednesday 21st July 2021, 6:30 pm
 ————————-
Professor Geoffrey Brooks

Professor of Engineering, Swinburne University of Technology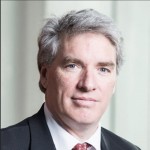 The steel industry generates approximately 8% of all human made carbon dioxide. There is a push to decarburise the industry by using hydrogen to replace coke and natural gas for making steel from virgin ore. In the case of blast furnace route, large scale testing is underway to see how much coke can be replaced by hydrogen. In the case of Direct Reduced Iron (DRI)  route, complete replacement of natural gas by hydrogen has already been demonstrated at industrial scale but issues with converting this iron into steel remain. Techno-economic analysis of proposed solutions suggest that hydrogen made from renewable energy (so called "Green Hydrogen") is currently too expensive and hydrogen made from natural gas combined with carbon capture technology ("Blue Hydrogen") may provide a more economic route but there are also concerns about the long term viability of this approach. These developments have significant repercussions for the Australian iron ore industry and there is potential for Australia to take a lead in the field through the linking of renewable energy, hydrogen production and iron ore processing. Professor Brook's group is busy with exploring how to lower the carbon footprint of the steel industry and he will describe some of this work
Professor Brooks completed his PhD in 1994, then worked at the University of Wollongong, McMaster University in Canada, and at CSIRO, before joining Swinburne in 2006. He has been the Associate Dean of Research, Head of Mathematics, and Pro-Vice Chancellor (Future Manufacturing). He currently works in the field of high temperature materials processing, and is working with physicists on Dark Matter detection research.
 ————————-
Forthcoming talk:
Wed 18th  August 6:30pm  Dr Anne-Marie Tosolini University of Melbourne Palaeontology SE Australia 
—————
                                    We are pleased to acknowledge the support by CSL for the ANZAAS Melbourne science talks series

Further Info:         David Vaux     davidlaurencevaux@gmail.com
https://www.anzaas.org.au/victoria/