ANZAAS Science Talk, Melbourne

Wednesday 22nd March 2023, 6:30 pm
All welcome, free, tell your friends!
At GTAC, in the grounds of University High School, corner Royal Parade and Story Street, Parkville (enter off Story Street or Royal Parade)
Free pizza and drinks after the talk
Em Professor Jim Goding
Emeritus Professor of Experimental Pathology, Monash University
"Transistors, the Microchip & the Second Industrial Revolution"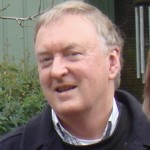 The first transistor was invented in December 1947. It consisted of a plastic wedge with two gold electrodes, pressed down onto a germanium crystal with a bent paper clip. When the New York Times announced the invention the following year, it received one paragraph on page 48. By the early 1960s it became possible to make dozens of transistors on a single chip of silicon. Even then, few realised they were witnessing the second industrial revolution.
The story of transistors has been characterised by Moore's law, where the power, speed, cost and size of transistors have undergone a twofold improvement every two years over a 50 year period. Individual transistors are now smaller than viruses, and their price has shrunk from $10 to something like a millionth of a cent apiece.
There are now more transistors in the world than all ants or all leaves on trees. The most recent iPhone has about 15 billion transistors. The average car is said to have about 1,000 microchips. Silicon chips are involved in almost everything we do.
How do transistors and microchips work, and how are they made?
Jim Goding has used transistors and microchips since their first commercial availability in the 1960s. He will tell the story from their humble beginnings, culminating in artificial intelligence systems that are beginning to rival the human brain.
—————
Next talk: Wednesday 19th April  Professor Nicole Bell, University of Melbourne
——————–
We are pleased to acknowledge the support by CSL and GTAC for the ANZAAS Melbourne science talks series
Further Info: David Vaux   davidlaurencevaux@gmail.com
http://www.anzaas.org.au/victoria/
___________
Jim Goding March 2023
Transistors, the Microchip & the Second Industrial Revolution
Paul Lasky November 2022
A new window on the Universe
Peter Currie October 2022
Regeneration: Myths and monsters and modern medicine
Heather Mack September 2022
Injecting eyes with antibodies to treat problems of the retina
Helen Green August 2022
Dating Australia's rock art
Mahdi Jalali July 2022
Transport electrification and integration of EVs within the electricity grid
Grant McArthur June 2022
Science led inroads into melanoma – Australia and New Zealand's disease
Alan Duffy May 2022
Darkness visible down-under
Timothy Clark April 2022
The importance of reproducibility and integrity in science: a fishy perspective
Tilman Ruff March 2022
Ending the nuclear weapons era evidence, challenges and pathways
Brian Abbey November 2021
The colour of cancer: could 'smart' microscope slides transform tissue diagnostics?
Cameron Simmons October 2021
Creating stop signs in mosquitoes; is this the end-game for Dengue?
Madhu Bhaskaran September 2021
Unbreakable sensors the future is here
Anne Marie Tosolini August 2021
Fossil Leaves from Cretaceous and Paleogene Polar Environments
Geoff Brooks July 2021
Green Steel: Can we decarburise steel production?
————–