ANZAAS Victorian Division  -   Science Talk, MELBOURNE
All welcome, free, and bring your friends!
 At GTAC, in the grounds of University High School, corner Royal Parade and Story Street, Parkville (enter off Story Street or Royal Parade)
Wednesday 19th October 2016, 6:30 pm

Professor Doug MacFarlane  
Sustainable Energy Technologies for the "Sustainocene"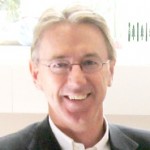 Our developed society is heavily dependent on abundant energy supplies of energy – mostly fossil fuel derived.  The heavy impact their use has on the global environment, forces us to contemplate a broad new suite of energy generating and storage technologies that will become the foundation of more sustainable future. This talk will highlight the challenges and progress towards implementation of some of these new technologies.
Solar energy harvesting and storage will be a corner stone of sustainable energy technologies. New developments are exploring the direct conversion of sunlight into hydrogen, methanol and hydrocarbons. The chemistry of these processes come tantalisingly close to "artificial photosynthesis" and the approaches that are developing borrow heavily from an understanding of natural processes.
More controversial is the question of whether nuclear energy may continue to have a role in the "Sustainocene".  The sheer quantity of energy available form this source encourages mega-science to tackle some of the problems.  New sources of "clean" fission reactions such as Thorium will be discussed.
 ————-
Next event
Friday 18th November       ANZAAS YSA Joint Annual Dinner
We are pleased to acknowledge the support by CSL and GTAC for the ANZAAS Melbourne science talks series

Further Info:         David Vaux       9345 2941                davidlaurencevaux@gmail.com
http://www.anzaas.org.au/victoria/