ANZAAS Victorian Division – Science Talk, MELBOURNE
All welcome, free, and bring your friends!
Free refreshments after the talk
At GTAC, in the grounds of University High School, corner Royal Parade and Story Street, Parkville (enter off Story Street or Royal Parade)
Wednesday 18th October 2017, 6:30 pm
Associate Professor Justin Boddey
The Walter and Eliza Hall Institute
Malaria: modern tactics to combat an ancient disease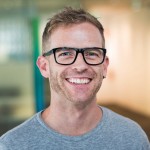 Malaria is thought to have killed more humans than any other infectious disease, and today remains a disease a profound public health importance. A malaria vaccine is desperately needed but none have yet been licensed for use. Until then, antimalarial drugs are the frontline defence against this terrible disease. Unfortunately, current antimalarials are becoming less useful as the parasite develops resistance. In this talk we will discuss some new possibilities on the horizon for new treatments for malaria.
Associate Professor Justin Boddey is a Laboratory Head in the Infection and Immunity Division atthe Walter and Eliza Hall Institute (WEHI). He received his PhD from Griffith University in 2006working on bacteria that cause melioidosis. He then moved to WEHI to work on malaria. His laboratory studies the complete lifecycle of malaria parasites using an insectary to propagate the parasite through mosquitoes. This work is aimed at studying the molecules involved in malaria infection for the development of new treatments.
—————
Stay tuned for the ANZAAS / YSA Annual Dinner, Friday November 17th at Royal Society Victoria
We are pleased to acknowledge the support by CSL and GTAC for the ANZAAS Melbourne science talks series

Further Info:         David Vaux       9345 2941                davidlaurencevaux@gmail.com
http://www.anzaas.org.au/victoria/