ANZAAS Victorian Division  -   Science Talk,  MELBOURNE
All welcome, free, and bring your friends!
Free pizza and drinks after the talk
 At GTAC, in the grounds of University High School, corner Royal Parade and Story Street, Parkville (enter off Story Street or Royal Parade)
             Wednesday 19th April 2017, 6:30 pm
                Professor Jodie McVernon
Professor and Director of Doherty Epidemiology, The Peter Doherty Institute for Infection and Immunity, The University of Melbourne & Royal Melbourne Hospital
  PREDICT, PREPARE, PROTECT – Maths in the fight against infectious diseases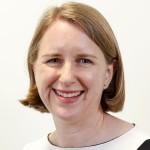 Infectious diseases remain an ever-present threat to global health security, despite improved sanitation, access to vaccines, and antibiotic use. Human population growth and its impacts on the environment have greatly increased the risk of new emerging infectious diseases. Unequal access to health care, political insecurity and global travel and trade further amplify these risks, and enable re-emergence of 'old' diseases. Public health policy makers are increasingly using mathematical models of infectious diseases to predict the next major threat, prepare for health emergency events, and decide in real time how best to use available disease control measures to protect the public.
            Prof. McVernon graduated in medicine from Monash University and has a PhD from Oxford in Epidemiology and Mathematical Modelling. She has extensive expertise in clinical vaccine trials, epidemiologic studies and mathematical modelling of infectious diseases, gained at the University of Oxford, Health Protection Agency London and University of Melbourne. Her research group uses mathematical and computational models to synthesise insights gained from basic biology, epidemiological data and sociological research. These models advance understanding of the observed epidemiology of influenza and other infections in populations and inform predictions of the likely success of interventions to limit transmission and disease..
———————
Forthcoming Talks
Wed 24th May  Dr Seth Masters  Auto-inflammatory diseases
Wed 21st June  Professor Peter Mitchell  Interventional radiology for the treatment of stroke
Wed 19th July  Dr Kaye Morgan  Phase contrast x-ray imaging
We are pleased to acknowledge the support by CSL and GTAC for the ANZAAS Melbourne science talks series

Further Info:         David Vaux       9345 2941                davidlaurencevaux@gmail.com
http://www.anzaas.org.au/victoria/