ANZAAS Victorian Division – Science Talk, MELBOURNE
All welcome, free, and bring your friends!
Free refreshments after the talk
At GTAC, in the grounds of University High School, corner Royal Parade and Story Street, Parkville (enter off Story Street or Royal Parade)
Wednesday 21st March 2018, 6:30 pm
Professor Peter Doherty
Dept Microbiology and Immunology, University of Melbourne
The Killer Defence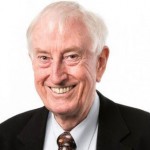 Peter Doherty, AC, FRS, FMedSci trained as a veterinary surgeon before embarking on a career in research in immunology. He received the Nobel Prize in Physiology or Medicine with Rolf M. Zinkernagel in 1996 and was named Australian of the Year in 1997, and is also a National Trust Australian Living Treasure
—————
Forthcoming talks:
Wed 18th April          Dr Jasmina Lazendic-Galloway School of Physics and Astronomy, Monash University Would you survive on Mars?
Thurs 17th May         Dr Shalin Naik  The Walter and Eliza Hall Institute   Single cell-omics
Wed 20th June         Professor Mark Cook  Director of the Graeme Clark Institute   The neuron bionic interface
—————-
We are pleased to acknowledge the support by CSL and GTAC for the ANZAAS Melbourne science talks series

Further Info:         David Vaux       9345 2941                davidlaurencevaux@gmail.com
http://www.anzaas.org.au/victoria/